Thursday, December 26th, 2013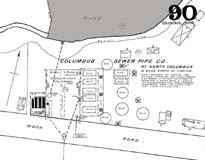 John Krygier found a few maps that he was kind enough to share with us: 3 Sanborn maps of the sewer pipe factory (and later, brick yard) formerly occupying the area where old North High currently sits at 100 Arcadia. Interestingly, the ravine behind the factory was apparently dammed, making a significant (and the only?) pond in Clintonville (not sure if the one in Whetstone counts). John requests that if anyone knows of any other sources documenting this pond, to let him know. You can do that by commenting on this post and I will send it along to John.
John also found a map showing the rail grade that connected the sewer pipe factory to the main RR line to the east. The interurban (Columbus, Marion and Delaware) used part of that spur (north of Glen Echo Park) as a bypass.
This Worthington Bypass went from Indianola Ave, east along the top of Glen Echo, then north up what is now the alley along the RR track, then curved west at North Broadway over to and running parallel along Indianola. This curve is preserved in some of the lots around Oakland Park–in particular, the odd orientation of the IndiaOak Tavern is the result of it being built on a curved parcel, part of the old RR right of way. A map of current parcels (with the approximate route of the RR grade) is also attached.
There are 7 photos of this Worthington bypass around the time it was built, showing the eastern end of C-ville at the time, at this web site.
Thanks, John!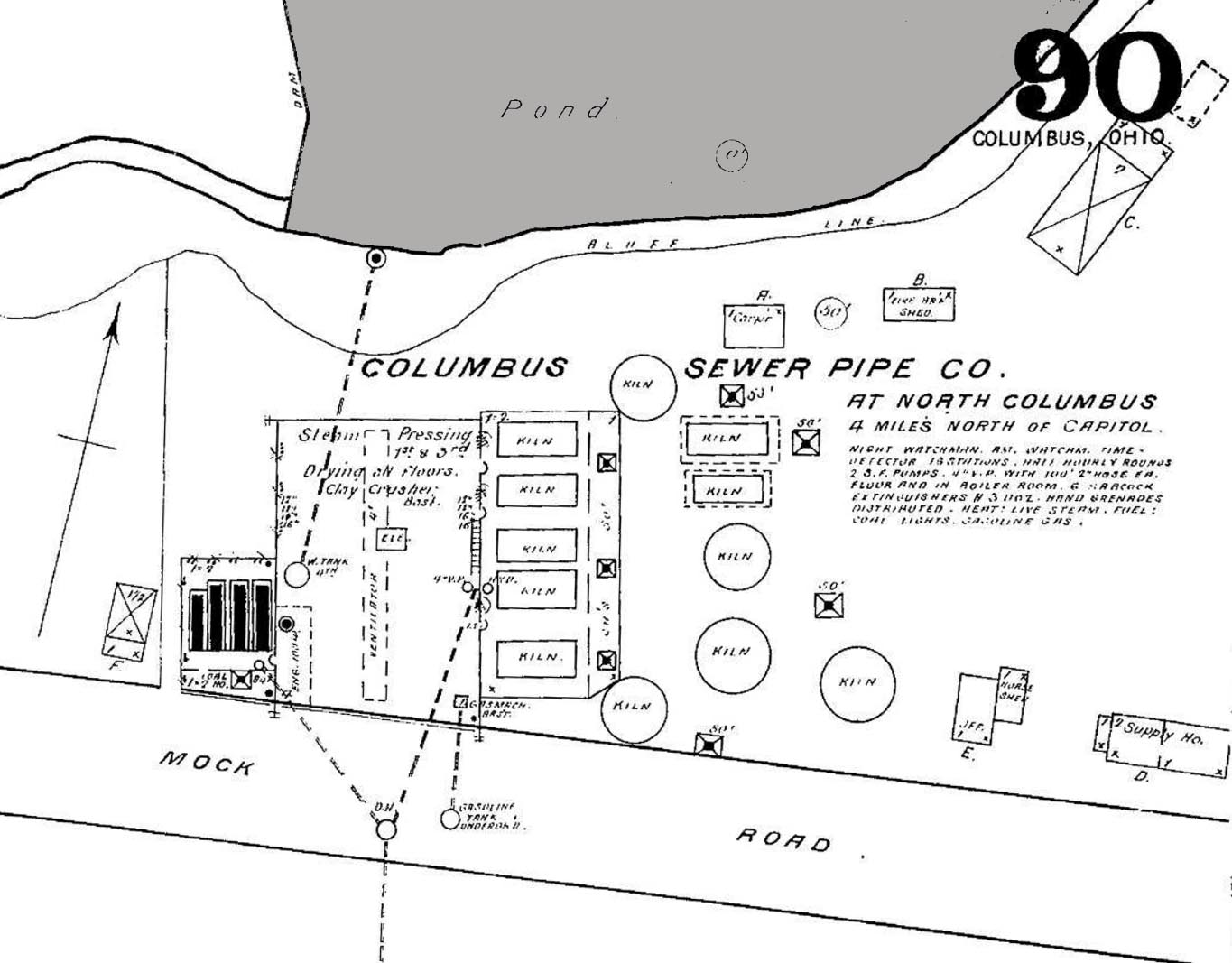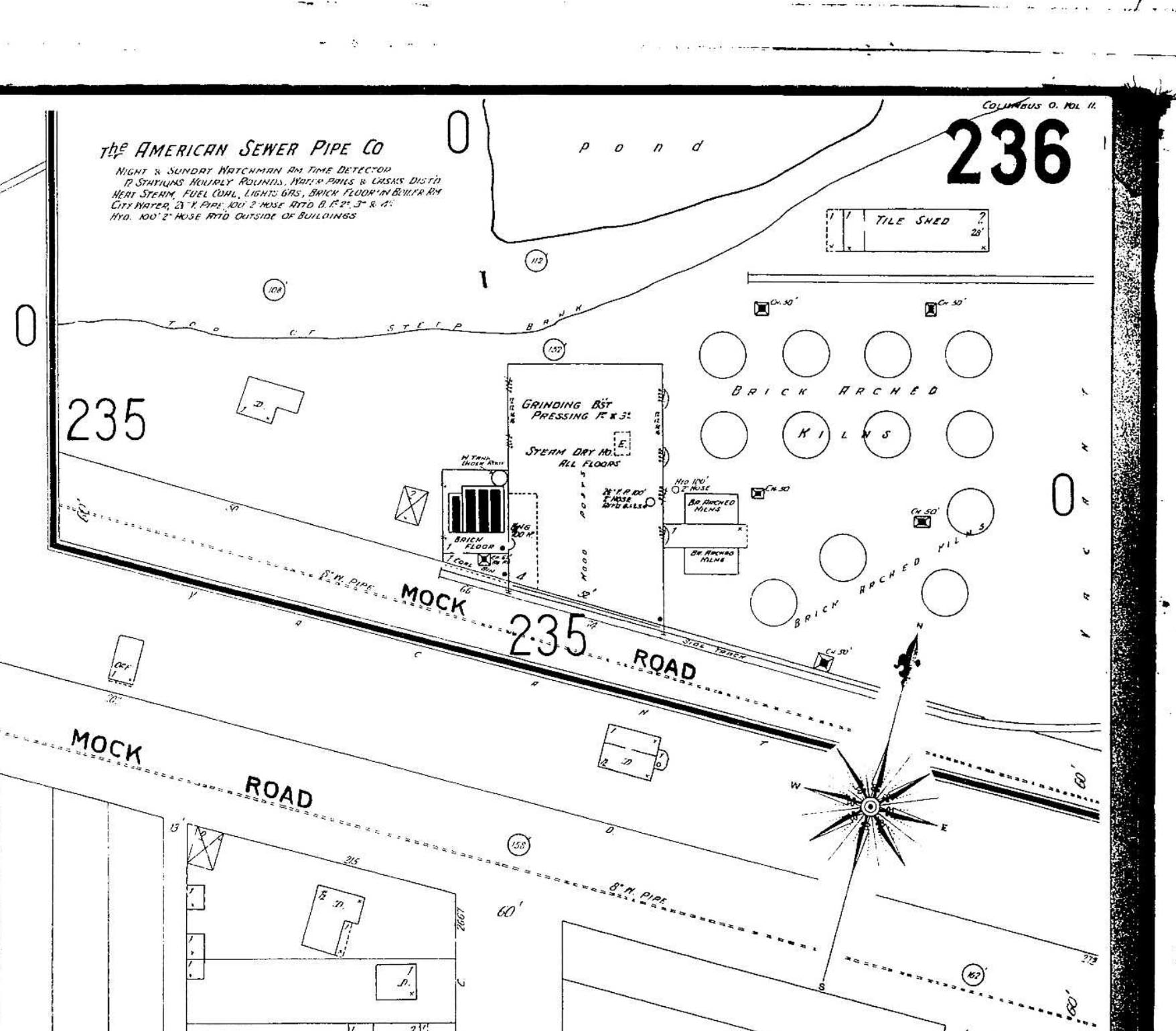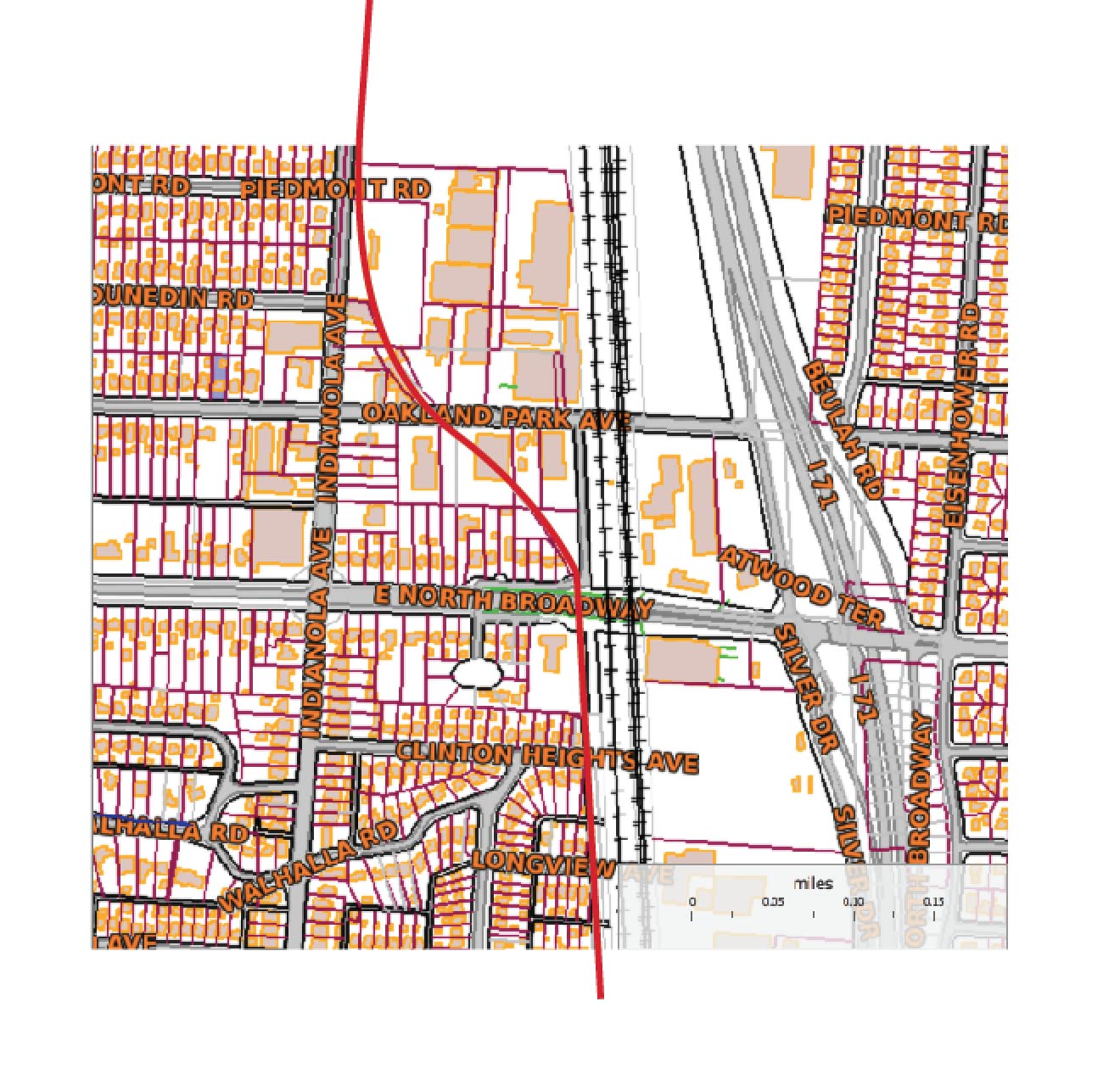 (Photos courtesy of John Krygier)