Friday, October 3rd, 2008
Compare these two images of this wooden structure located somewhere on Beechwold property as the property was being subdivided into a housing development. You can click on the thumbnails to see them in a larger format.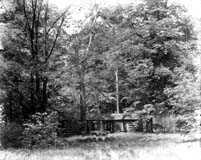 The first photograph shows tire tracks driving right up to the opening between the two sections of the structure. In that photo there are window panes in the windows, and the structure is surrounded by brush and foliage.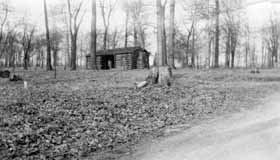 In the second photo, the windows and the foliage are gone. A different photo of the structure during this era is found in my book, Clintonville and Beechwold.


I have been unable to find anyone who remembers the structure first-hand. (The first photo is courtesy of Karen Sweigart Longava; the second photo courtesy of Amy Westervelt.)