Buy the Book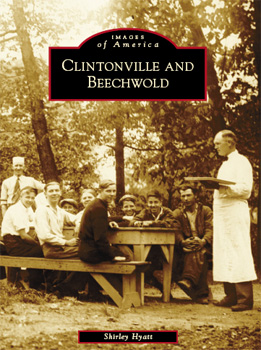 Clintonville & Beechwold
by Shirley Hyatt
An Images of America book from Arcadia Publishing
Paperback
Price: $21.99
plus 1.48 sales tax, shipping & handling fees
Includes autograph by the author if desired!
(Checks should be made payable to Shirley Hyatt)


About the book:
Clintonville, a Columbus neighborhood situated four miles north of the Ohio statehouse, began as sleepy crossroads halfway between Columbus and Worthington. Beechwold, three more miles north, was a farm, then a zoo. Today they are bedroom communities, but no longer sleepy. The beauty of their grassy knolls, springs, river, and wooded ravines inspired creation of one of Ohio's best amusement parks, which in turn spurred housing and businesses. The city of Columbus marched right alongside this progress, annexing residential areas almost as soon as they were developed. This new compilation tells, through images and words, the story of Clintonville and Beechwold as they evolved from sleepy hamlets to the present day.
About the author:
Shirley Hyatt is a long-time resident of Clintonville. She has been a member of the Ohio Historical Society for her entire adult life and is a member of the Clintonville Historical Society as well.  A former librarian, Ms. Hyatt presently works as a writer.  Her articles have appeared in professional journals, and since 2006 she has  written a column called "Ghosts of Columbus" for Angie's List Magazine about old buildings in central Ohio. She has gathered photographs from numerous sources to bring the history of Clintonville and Beechwold to life.