Saturday, October 21st, 2017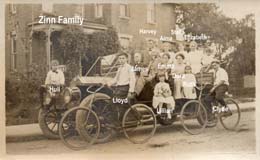 J. Harvey Zinn, owner of the Zinn lumber yard, lived in Clintonville and was a civic leader and philanthropist. Mr. Zinn was reported to be an ardent fisherman who followed his favorite sport in practically every part of Canada, as well as in Florida waters. His attractive estate "Edgewater," was located at 285 Kenworth on the Olentangy River just north of West North Broadway. This estate still exists in Clintonville.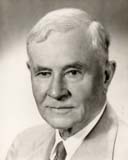 J. Zinn died in 1957. Attached are some obituaries from The Columbus Dispatch and elsewhere.

The Zinns were very active in the North M. E. Church. Though the church is not, technically, in Clintonville, I've also posted some information about the church.
[Photos and clippings courtesy of John Clark]